Eagle Harbour Montessori After School Program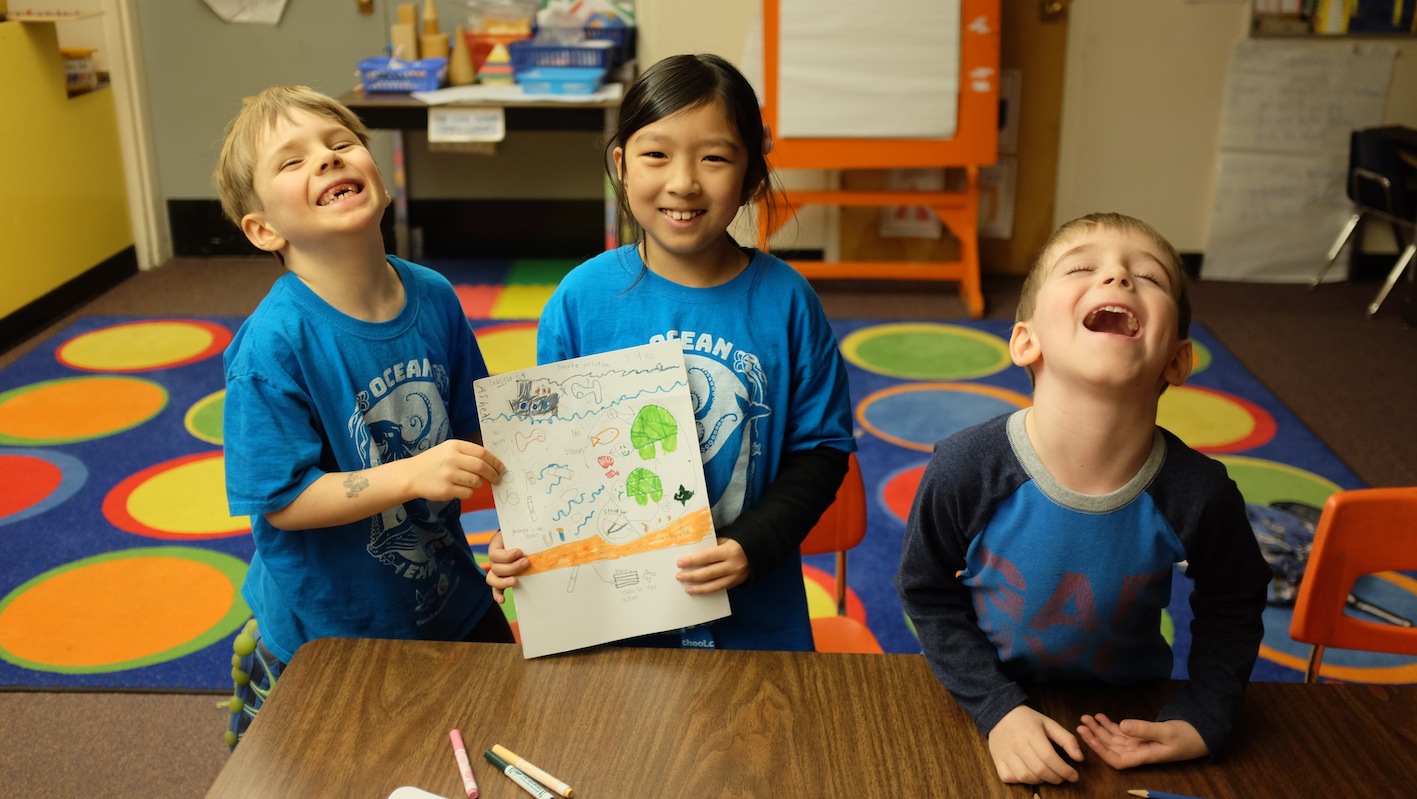 Eagle Harbour Montessori After School Program
Wednesdays

1.75 hours X 8 weeks per term

Each term is regularly $199
Early bird sale now on!
Sign up for one term and save $15!
Sign up for two terms and save $25!
Sign up for 3 terms save $40
Sign up for all 4 terms and save $60
Term 1: Awesome Animals (Sept 11-Oct 20, 2019) - Off of the coast of BC, we have so many awesome animals including sea stars, humpback whales and octopods! This term we will be learning all about these creatures, what threats they face and what you can be to become an environmental champion for these creatures.
Term 2: Cool Critters (Nov 6-Dec 18, 2019) - The depths of the ocean has so many cool critters including glass sponge reefs, seahorses and sharks! This term we will investigate how sea levels rising, oil spills and ocean acidification affect these critters and what we can do to help!
Term 3: Incredible Inverts (Jan 15-Mar 4, 2020) - This term we will be looking into some incredible inverts such as sea urchins, nudibranchs and jellyfish! We will investigate the threats that they face, and the threats they could potentially pose!
Term 4: Coastal Connections (April 15-June 3, 2020) -This spring program is completely outside at the beach or forest next to your child's school! Students will investigate the biodiversity of the area, inquire about the connection between the forest and the ocean and build critical thinking and leadership skills.
Extra Ocean Explorer gear:


+$21 Add an Ocean Explorer t-shirt. All shirts are Youth sizes


+$21 Add an Ocean Education game


+$25 Add Bamboo Utensils Kit


All proceeds go towards our Bursary Fund to support students with financial need
sale