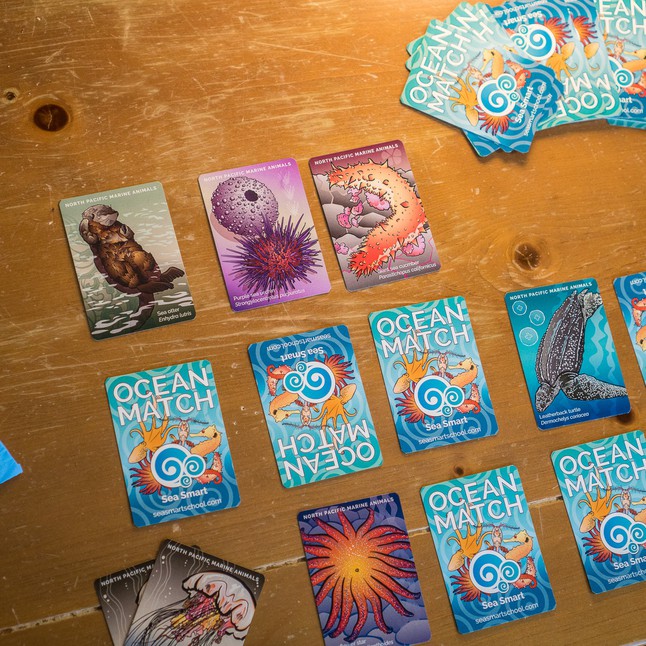 Ocean Education Game
Designed in collaboration with the UBC Biodiversity's museum resident artist to create cards with stunning artwork of marine animals, kids can play a variety of inquiry-based games including:
-memory
-Go Fish
-flash cards
-building marine food chains
and many more!

Only ships within Canada. You can also pickup from any of our after school program locations while programs are running.